2009年 01月 01日
| | |
| --- | --- |
| We require your technical and active supports | |
この企画は終了しました。ご参加ありがとうございました。次の機会をお楽しみに。
新しい情報は、
こちらから
>>
---------------------------------------------------------                           
→ Go to Japanese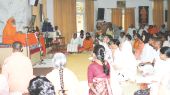 We are looking for
your support with your skill
and voluntary actual work
or providing the tools, etc.
→See the page for sponsors too
①For Tokyo Vedanta Camp (pre-camp) in January
The camp on 24th January will be the pre-event for April Camp. The hall in Joenji Temple is the same hall which will be used for April Camp. We are looking for your Seva like setting the hall, reception, sound system, light system, video recording, guide, cooking, Yoga teacher etc. to fulfill this Camp.
People who are offering their support will have a final meeting at 
Shivananda Yoga Vedanta Center
 in Yoyogi at 18:00 on 18th January. If you are interested to join us, please contact us by e-mail to paravidya.kendram@gmail.com (Vedanta Camp Steering Committee)
②For Tokyo Vedanta Camp in April
1.Recording the Video for Swami Dayananda's talk for 7days.
2.Making a video documentary of the event from January to April.
 (even if it's part of this it's also OK)
3.Working for the sound system and recording of the talk. There is
 a sound system but not a tools for recording in Joenji Temple.
 This is under discussion..
4.We will try to have the meaningful time even between the classes
 as much as possible with enjoying meals and tea together. We are
 looking for the supporters for cooking simple vegetarian meals, chai
 (tea), shopping and clearing up afterwards etc.
5.Musicians or artists of traditional Japanese or Indian during
 Satsanga (19:30~) 
6.We need a good chair on which Swami Dayananda sits. Do you have
 any chair which he can sit comfortably for long time during the lecture?
 Or if we have to order one, do you have any idea or skill for making
 chairs?
7.We need a small stage in the hall. How to arrange the background?
 We are looking for the ideas, skill and material for the arrangement.
 Please design the stage with your good sense!
8.Giving the purity and freshness for the hall by arranging daily with
 flowers etc.
9.We appreciate for any suggestion or ideas for the Camp.
If you have interest in any of them, please contact us by e-mail to
paravidya.kendram@gmail.com (Vedanta Camp Steering Committee)                  
 (↓ click)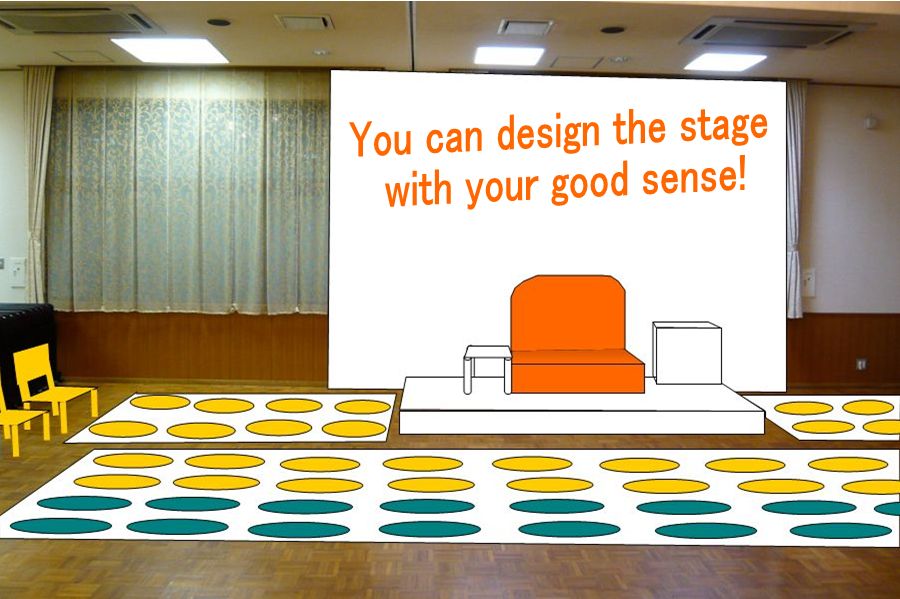 (↓ click)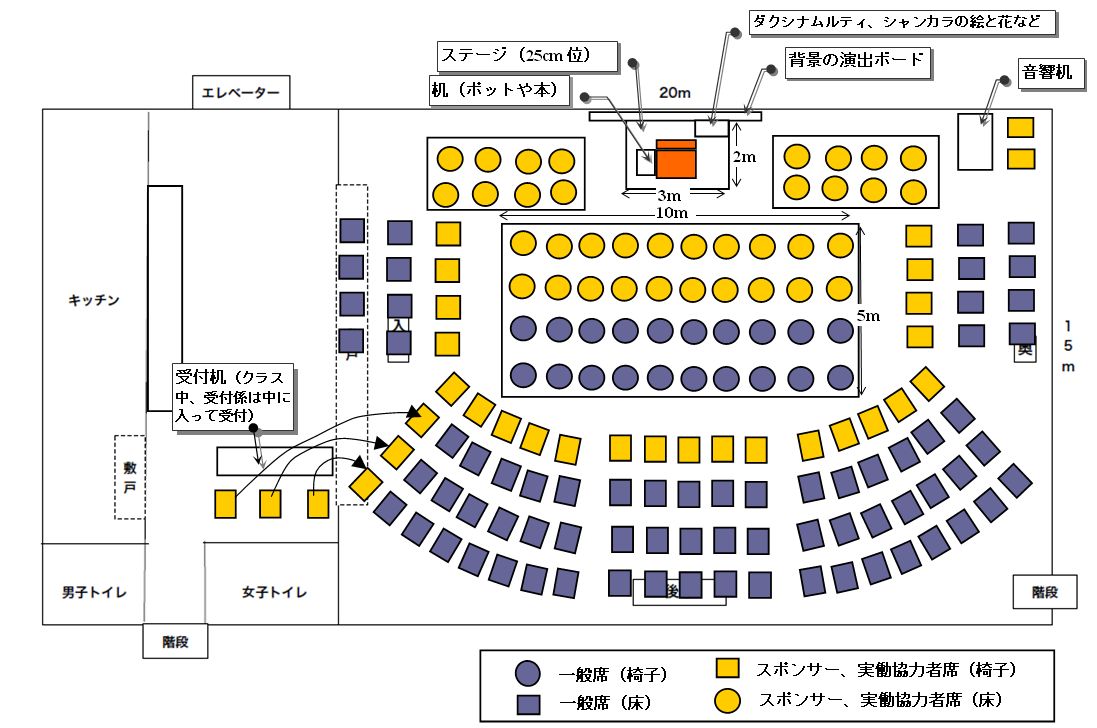 ★We are planning to arrange the opportunity to get blessings from Swami Dayananda at the end of the Camp, for the people who's been supporting this event by sponsoring, donating or actual works. Please pay your kind attention till the end of this event.